The blame for this recipe lies fairly and squarely with my birthday. You see, I was lucky enough to be given "The Saffron Tales" by Yasmin Khan, which fired up my already well established liking for and curiosity about Persian - or Iranian - cuisine. As you'll probably have gathered, I really like lamb and saffron and pomegranate molasses is no stranger to my ingredients cupboard, plus I love using fresh herbs in my cooking, so I was part way there already.
Having lapped up every word of the recipe book, my imagination had been captured. I wanted to make something for dinner that would encapsulate some of the cooking techniques and flavours I had read about. Right up there on that list was lamb, which was a fine if somewhat expensive place to start. However, I discovered that Asda do a bag of frozen diced lamb which gave sufficient quantity for the right price. I just hoped that the quality would be good enough! (Which, as it turned out, it was!).
Dried limes at a market in Bahrain c/o Wikipedia
The second essential was that this dish should include Iranian dried limes. I was SO curious about these little black apparently hollow little ping-pong-ball-alikes. I really like lime - which helps - and using these odd little creatures was a curiosity all of its own. What would they smell like? (Vaguely liquorice-like). What do they taste like? (Aside from the obvious citrus effect, I have never tasted anything quite like them to be able to give you a "tastes like" point of reference). What effect would they have on a stew? (A quite incredible and delicious effect, as it happens!). So they had to be done.
The third essential was that this stew had to use fresh herbs and lots of them. I'd seen the Gormeh Sabzi, which is a stew made almost exclusively from an assortment of herbs such as parsley, leek, coriander and fenugreek which looked great, but I was a bit nervous about diving straight into a herb stew. I felt that something a bit more familiar - meat with vegetables and herbs - would be a little less of a challenge to the family.
As a result, I incorporated the best bits of two recipes in order to make this one. I took the cooking instructions for the lamb from this recipe from House to Home and took the vegetable and herb influences, along with the dried lime cooking advice, from this Ottolenghi recipe.
My only regret was that they both used turmeric instead of saffron, but hey - you can't have it all and turmeric is so good for you!
So it turned into a three stage, three hour process. Oh boy but it was worth it, though. Each stage is achieved relatively easily and if you do all your chopping and peeling to begin with, that makes the process a whole lot easier.
I was so curious to taste the gravy at the end of the first hour and a half of cooking, as the soft herbs had all gone into the pot for this stage. Mmmmnn, I could easily have just thickened that gravy and eaten the lamb as it was. It was tender, the gravy was delicious and the herbs had amalgamated with the spices (turmeric, cumin, chilli) into incredible layers of exotic flavour. You can only imagine how butter soft the lamb was by the end of three hours! I had to resist though, as the dried limes had yet to be included.
Now nobody had mentioned how, even though you poke a thousand holes into each dried lime - to let the gravy in and the flavour out - they insist on bobbing about on the top of the casserole's contents and will NOT submit to being submerged. In the end, I decided to give the contents a stir at 45 minutes, in the hope that they would have softened enough to sink. They did - so there's a tip for you!
With the addition of the vegetables - and most especially the butternut squash - the gravy began to sweeten somewhat. (Yes, I did have a taste at the 45 minute mark - well, it was for research purposes as much as anything). Now the interesting thing is that with the addition of the lime juice (you squeeze each lime against the side of the casserole dish before removing it) which is gloriously flavoured and mahogany coloured, it doesn't wipe out that sweetness. Yes, there is a citrussy element to the flavour of the dried lime, but it just adds another layer to an already multi-flavour layered concoction, without knocking any particular flavour out of the melange. Their astringency also has the effect of cutting through the richness of the fatty (no matter how hard you trim it, it's still fatty) lamb. I am seriously impressed with these dried Iranian limes and can't wait to use them again - perhaps in some rice to accompany a curry.
The final three flourishes - some chopped fresh tomato, currants soaked in lemon juice (I hadn't been able to source any barberries) and the very last minute addition of spinach leaves - were sufficient to just add a freshness to the dish. So often, casseroles cooked long and slow can become a little muddy-flavoured as they progress. Not this one - and with the last minute additions, it makes sure of it.
Tasting the stew as it progressed through all the different stages was a real education in flavour development and I encourage you to do the same. I think by doing so, you will understand how each ingredient is working with the others a lot better than just sampling the end result.
I wasn't brave enough to attempt the traditional Tahdig (golden saffron flavoured rice that forms a crisp crust in the making), I'll leave that for another day. Instead, I served the stew with simply cooked white basmati rice and a hearty dollop of plain yoghurt.
It really doesn't describe the dish sufficiently to call it a simple "stew", as being English that evokes thoughts of thick gravy and dumplings. However, I'm hoping that the "Persian" in the name will stop such thoughts in their tracks and send you down more exotic lines of thought!
As my first even half-serious voyage into Persian (Iranian) cuisine, I'm feeling quite satisfied that I did it some justice. I just hope you will feel the same way.
I have linked up this recipe with the excellent Sneaky Veg Blog
where you can find other interesting recipes.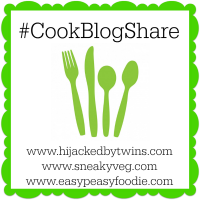 PERSIAN LAMB & VEGETABLE STEW (serves 3-4)
Ingredients :
2 tbsp vegetable oil (I used rapeseed)
500g diced lamb
1 large onion, diced
pinch of sea salt
2 large garlic cloves, chopped
half a tsp ground turmeric
1 tsp cumin seeds
1 tbsp tomato puree
20g fresh coriander, roughly chopped
10g fresh dill, roughly chopped
10g fresh tarragon, roughly chopped
1 litre of lamb stock, made using two stock cubes
1 whole red chilli, pierced all over
4 dried limes, pierced all over
1 large waxy potato, peeled and diced very small
1 small butternut squash, peeled and diced
4-5 mushrooms, quartered
3 vine ripened tomatoes, pips removed and chopped
15g barberries or alternatively currants soaked in lemon juice
a large handful of baby spinach leaves.
Method :
Pre-heat your oven to 140degC/275degF/Gas 1.
Heat the vegetable oil (I used rapeseed) over a high heat in a large frying pan until almost smoky hot. Add the lamb (gently!) and sear on at least two sides. Using a slotted spoon remove the lamb to a lidded casserole dish.
Reduce the heat under the frying pan to moderate and add the onion, sea salt, garlic, turmeric and cumin seeds. Fry until the onion is transparent and just beginning to caramelise but stir often to prevent the turmeric from burning on the bottom of the pan.
Add the tomato puree and stir through. Cook on for another 3-4 minutes, until the ingredients are well combined.
Gently stir in the lamb stock and add the three fresh herbs.
Decant the mixture into the casserole dish, give everything a stir, whisper some words of encouragement and put the lid on. Place the casserole dish into the oven and forget about it for the next hour and a half.
Remove the casserole dish from the oven and remove the lid. Give the contents a stir and have a taste of the cooking liquid, to check for seasoning and to admire how it tastes at this early stage - seriously lovely.
Add the red chilli, the dried limes (which will insist on bobbing around on the surface, because they're so light), potato, butternut squash and mushrooms and stir through.
Replace the lid and put the casserole dish back into the oven for another hour.
At the end of that hour, retrieve the casserole dish and remove the lid. Stir in the tomatoes and barberries or currants. Replace, uncovered, in the oven for the remaining half an hour. (
The sauce is fairly thin and of a broth-like consistency, but amazingly flavoured. If you prefer your sauce thicker, simply stir in a little cornflour mixed with water at this stage, which will thicken the sauce).
Ultimately, once you have finally removed the casserole dish from the oven (and cooked some white rice to go with it), stir in a big handful of baby spinach leaves and serve along with the cooked white rice and a healthy big dollop of plain yoghurt.
Tuck in!
Printable version